Session Recording
Stop guessing how to improve your website. A next-gen user session recording tool with powerful smart search.
Record and watch what users are doing on your site. Easily find users who meet certain criteria or act in a specific way.
Why choose Session Recording from UXtweak?
Analyze every interaction
Capture more user interaction data than with any other analytics tools. Heatmaps, activity tracking and detailed statistics help you discover user activities you don't even know about.
Focus on what's important
Filter for sessions with specific clicks, changes in input fields or visited URLs. Choose from 40+ filters, freely combine them and locate interesting moments among thousands of recordings.
Have privacy under control
Manage privacy and exclude sensitive on-screen text or personal data. UXtweak is GDPR and CCPA compliant and stores data securely in AWS Cloud.
1.
Record
All you need to do is insert a small JavaScript snippet into your website. It captures everything - every page, click, mouse movement, scroll and all dynamic changes on the site.
2.
Watch
With pixel-perfect session playback you'll see your website exactly as your users do. Each session recording is a reproduction of the user's activity on your site. It looks like a video, but it's not. It's a fully-inspectable re-creation of your site, including the DOM.
3.
Analyze
Smart search is designed to index every interaction an individual user has with your website, making it searchable (e.g., clicks on specific elements or typing in input fields).
You can filter sessions where users visited a specific URL, came from a country or are on a device of your choice. Choose from over 40 filters!
How it looks inside UXtweak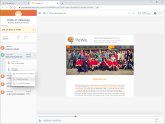 Full feature list
Capture everything
Session Recording captures everything your visitor was seeeing and doing. It looks like a video, but it's not. It's actually a pixel-perfect fully-inspectable recreation of your web.
One small snippet
To set up the recording, simply add a UXtweak JavaScript tracking code into your website or web-based prototype and hit Launch.
Single Page Apps
Yes, Session Recording has no trouble with recording single page apps as well any other website.
Playback controls
Session replay looks and controls like any video player, with added perks. Quickly skip over sections of inactivity. Watch sessions at double or quadruple speed and directly seek out the important events on the timeline.
UXtweak's tools you can use
Card Sorting
Tree Testing
Preference Test
Five Second Test
Survey
Session Recording
First Click Test
Prototype Testing
Mobile Testing
Website Testing
User Panel
Onsite Recruiting
Own Database
Want to learn more about UX research?