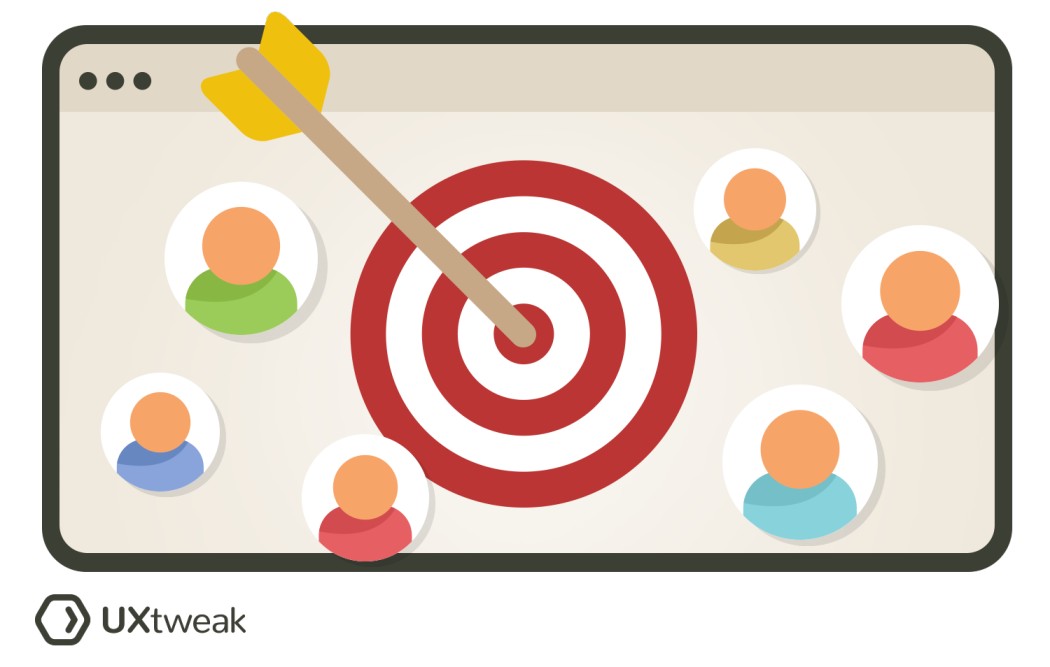 How to write a research objective?
Well-defined research objectives provide a solid foundation for conducting meaningful UX research and generating valuable insights. Write your research objective following these 4 tips:
Identify the problem:

Begin by understanding the purpose of your research. Clearly define the problem or area of investigation that needs to be addressed. Identify what is not known or what needs to be improved. Talking to stakeholders and other teams like sales or support can help. 

Focus on a single goal:

Each research objective should address a specific goal or outcome. Avoid combining multiple goals in a single sentence, as this can lead to confusion and lack of clarity. Keep each objective focused and concise.

Ensure clarity:

Craft research objectives that are clear and easily understandable. Use simple and straightforward language to communicate the intended purpose of your research. 

Be specific:

Clearly define the scope and boundaries of your research. Avoid vague and complicated jargon-heavy statements. Defining a specific research objective will make it easy to come up with the right questions as well as analyze the study results later on. 

Consult and seek feedback:

When you already have a draft of your research objective, ask other team members to give you feedback. What would they expect to find out from that research? What do they think of the statement you came up with? This collaborative approach can help to refine and strengthen research objectives based on collective expertise.
By following these steps you should be able to come up with a clear research objective that'll drive the success of your study.
When should I write a research objective?
Write your research objectives at the early stages of the research planning process. They should be developed before you begin designing your research study, writing questions and choosing the user research methods. 
Writing research objectives early on helps to provide clarity and direction for your study, ensuring that your research activities align with the overall goals. As soon as you have the problem statement defined and know what you'll need to find out with the research, you can start writing the research objective.
The reason for starting so early is that the research objectives you define will provide a foundation for formulating research questions, selecting appropriate methodologies, choosing the right UX research tools, and determining the necessary resources and timelines for your study.
Benefits of writing a research objective
Guiding research activities:

Research objectives serve as a guide for designing and conducting your study. They help you determine the appropriate

UX research questions

, data collection methods, and analysis techniques. With clearly defined objectives, you can structure your

user research plan

and make informed decisions about how to approach your study.

Evaluation of the results:

Research objectives provide a basis for evaluating the success of your study. They allow you to assess whether you have achieved your intended outcomes or met your research goals. Having measurable objectives enables you to track progress, measure the impact of your research, and make data-driven conclusions.

Assuring clarity and focus:

A well-defined research objective provides clarity and focus to your study. It helps you clearly articulate the purpose and goals of your research, ensuring that your efforts remain aligned with the desired outcomes. By having a clear objective, you avoid ambiguity and stay on track throughout the

UX research process

.
How many research objectives should I write?
A good rule of thumb is to stick to 1-3 research objectives per study. But the number of research objectives you write can vary depending on the scope and complexity of your research study. However we advise to have a limited number of focused and specific research objectives rather than an excessive amount. 
FAQ
What is the difference between a research objective and a business objective?
The difference between research objective and business objective is that while research objectives contribute to informing and supporting business objectives by providing relevant insights and data, they are more focused on the specific research study and its outcomes. Business objectives, on the other hand, encompass a broader organizational context and guide decision-making and resource allocation across various departments and initiatives.
What's an example of a research objective?
To give an example of a good research objective, let's imagine we're testing a website of an airline company. In this case, we'd want to find out if users face any problems when trying to book a trip through the website. 
A good example of a research objective in this case would be:
We want to identify any problems or barriers users encounter when trying to book a flight.