From the previous chapter of this guide, we found out that content testing is a universal research technique used by different types of professionals such as marketers, content managers and UX designers. 
In this chapter, let's focus on UX specifically and find out how content testing can help you as a UX designer/researcher.
What is content testing in UX?
As a UX research method, content testing is widely used to find out if the type of content present on a website or in an app is easily understood by the target audience, speaks to them and transits the right tone of voice.
Benefits of content testing in UX
Testing your content for usability in the process of creating a digital product has several important benefits. 
First, content testing helps you make sure that your target audience understands the information you're trying to convey with your content. Second, it optimizes the navigation flow and allows you to make sure users won't get lost at any point on the website. A third great benefit of content testing is that it helps to set the right tone of voice and get rid of jargon that users are unfamiliar with.
What types of content should you test
It always depends on the type of product you're creating. The simple answer is, you want to test every piece of content that users are going to interact with. If you're building a website or an application, these are some of the most common piece of content you'll need to test:
Menu labels

Categories

Homepage content

Product descriptions

Welcome/Error messages

Instructions

Etc. …
Content testing methods
There are a couple of different content testing methods available to you: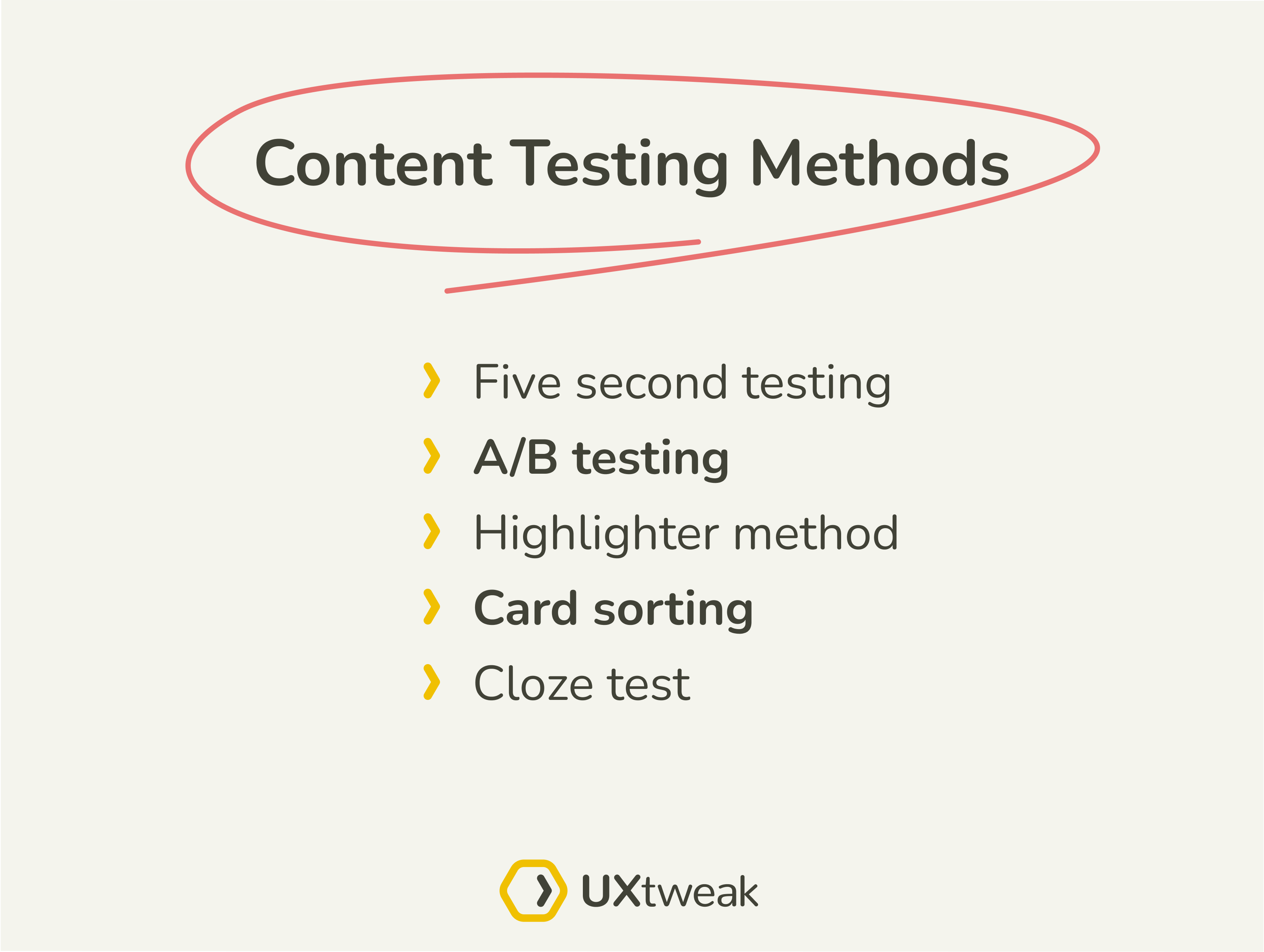 Learn more about them in our Content Testing Methods Guide.
Content testing tools
You can easily conduct your content testing using most of the methods above with the help of these Content testing tools.