You need to test your content with users to find out what works and what doesn't, what needs to be improved or removed. Content testing helps you make sure you're conveying your message clearly, setting the right tone of voice and really speaking to your target audience. A great way to do so is with the help of online content testing tools. 
What are content testing tools
Content testing tools are online tools that help you evaluate your content by putting it to the test with your target audience by using different content testing methods. 
Why you need content testing tools
Content testing tools can help to streamline your research, saving you tons of time and money. They enable easy and accessible online testing that's available to everyone, no matter the size of the company. It's a budget-friendly way to get real insights from your actual or potential users, to empathize with them and to fine-tune the product to fit their needs and expectations.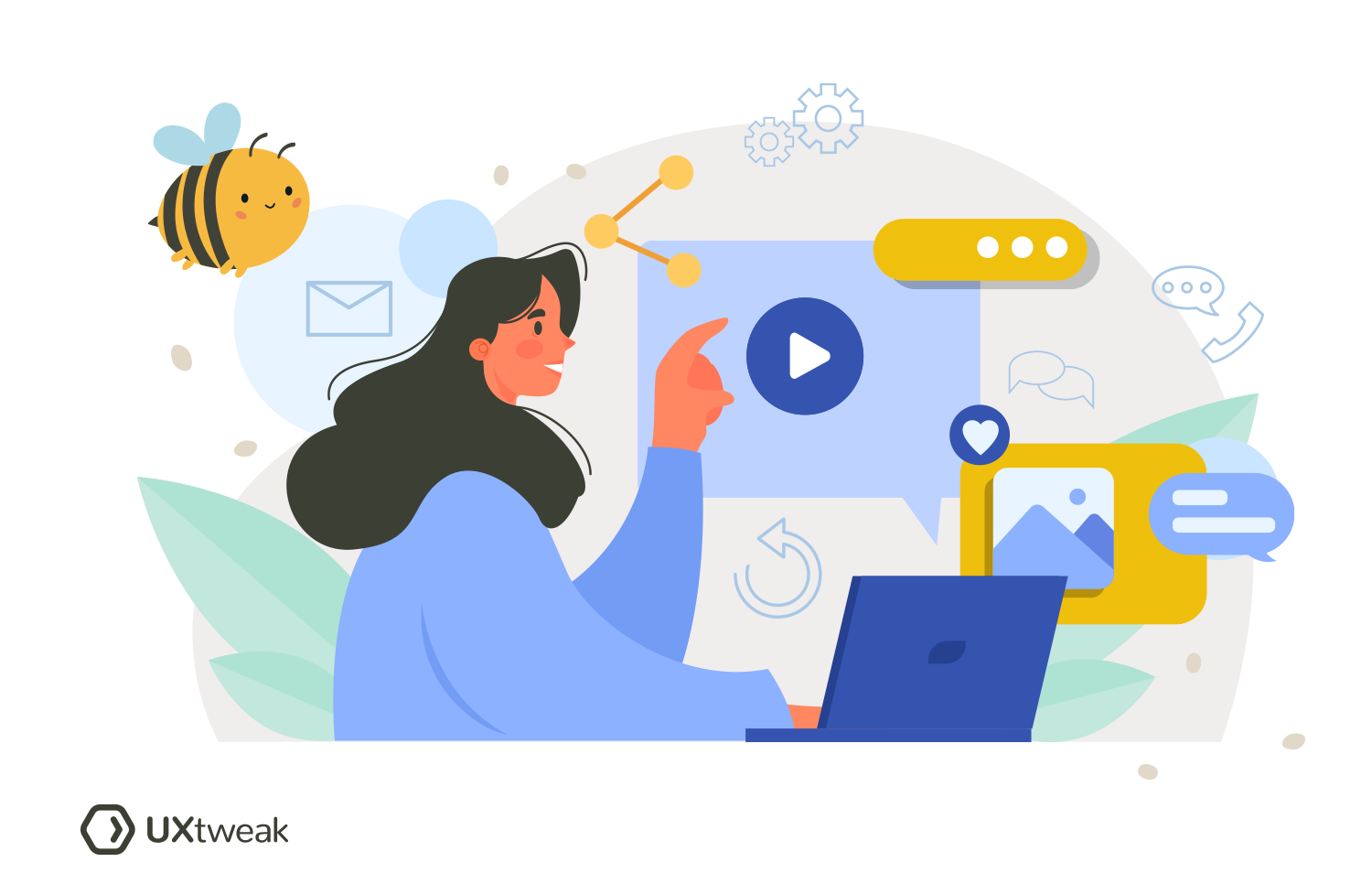 Top 9 content testing tools:
UXtweak

Optimizely

ABtasty

UserTesting

UsabilityHub

Knotch

Yoast 

Google Documents

Hubspot Website Grader
Let's take a closer look at each of them:
UXtweak
UXtweak has all the capabilities for conducting an online content test. Some of the features include Card Sorting, Five Second Test, Preference Testing, Usability Testing and so on. It's an all-in-one tool that can help to conduct content tests ad other user research activities for those on a budget! With UXtweak you have all the tools you need at one place, combined with deep analytics and great UI.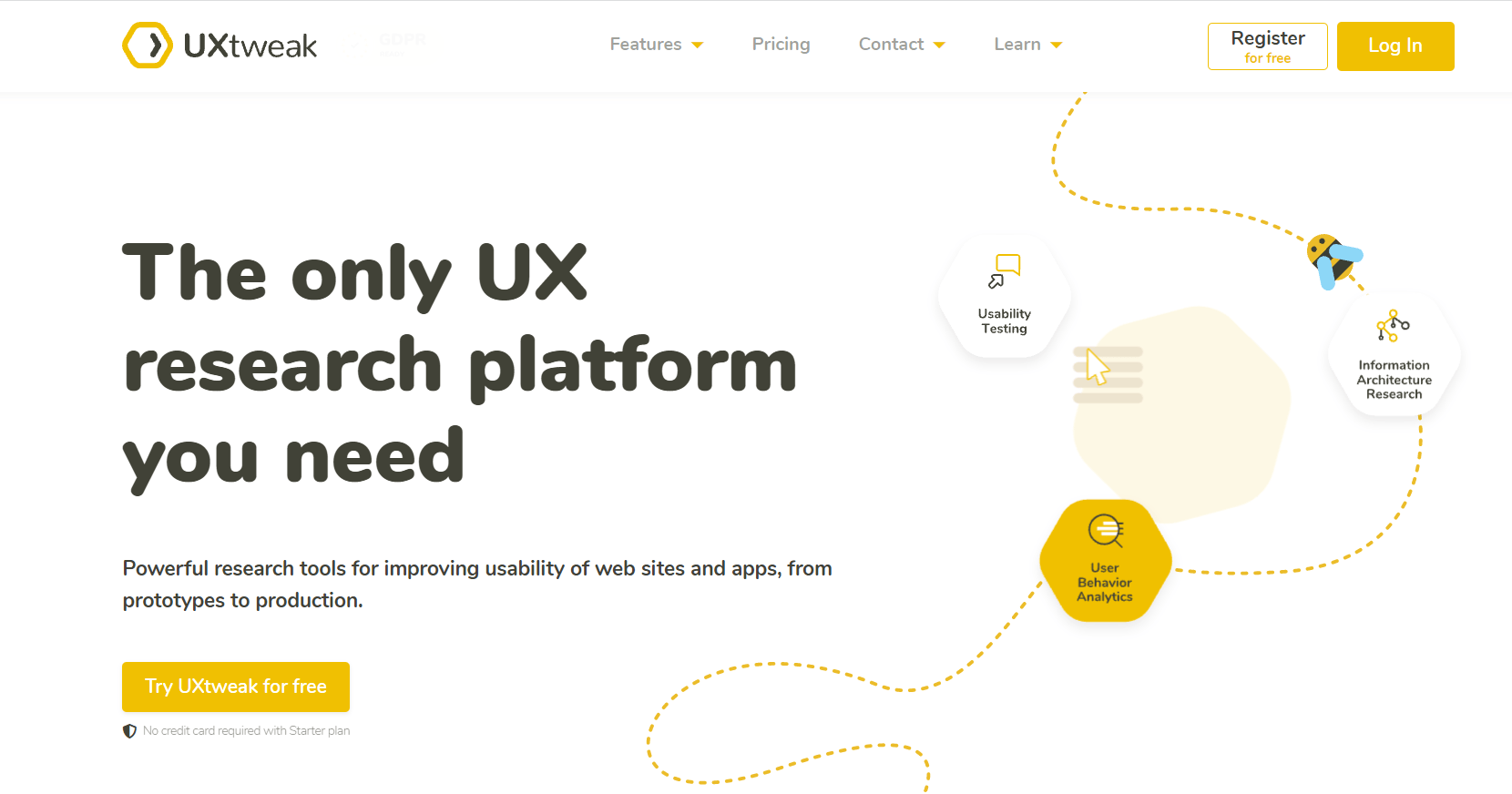 You can also easily get participants for your study by setting up a handy Recruiting Widget that recruits your actual visitors/users from your website, or by buying completions from people who match the profile of your target audience from a 155M+ User Panel.
Features:
Card sorting

& tree testing 

Session recording

Preference testing

Mobile app testing

Surveys

First click testing

Competitive testing

Prototype testing
The best thing is, you can first try conducting your content testing for free, using UXtweak's free Starter plan, that's perfect for small projects! 
Pricing: Free forever plan available. Paid plans start from $80/month.
Optimizely
Optimizely is your go-to tool for A/B testing. If you want a good quantitative evaluation of your content and are not sure which one of several options you should choose, Optimizely will help you to reach out to the right audience and find out.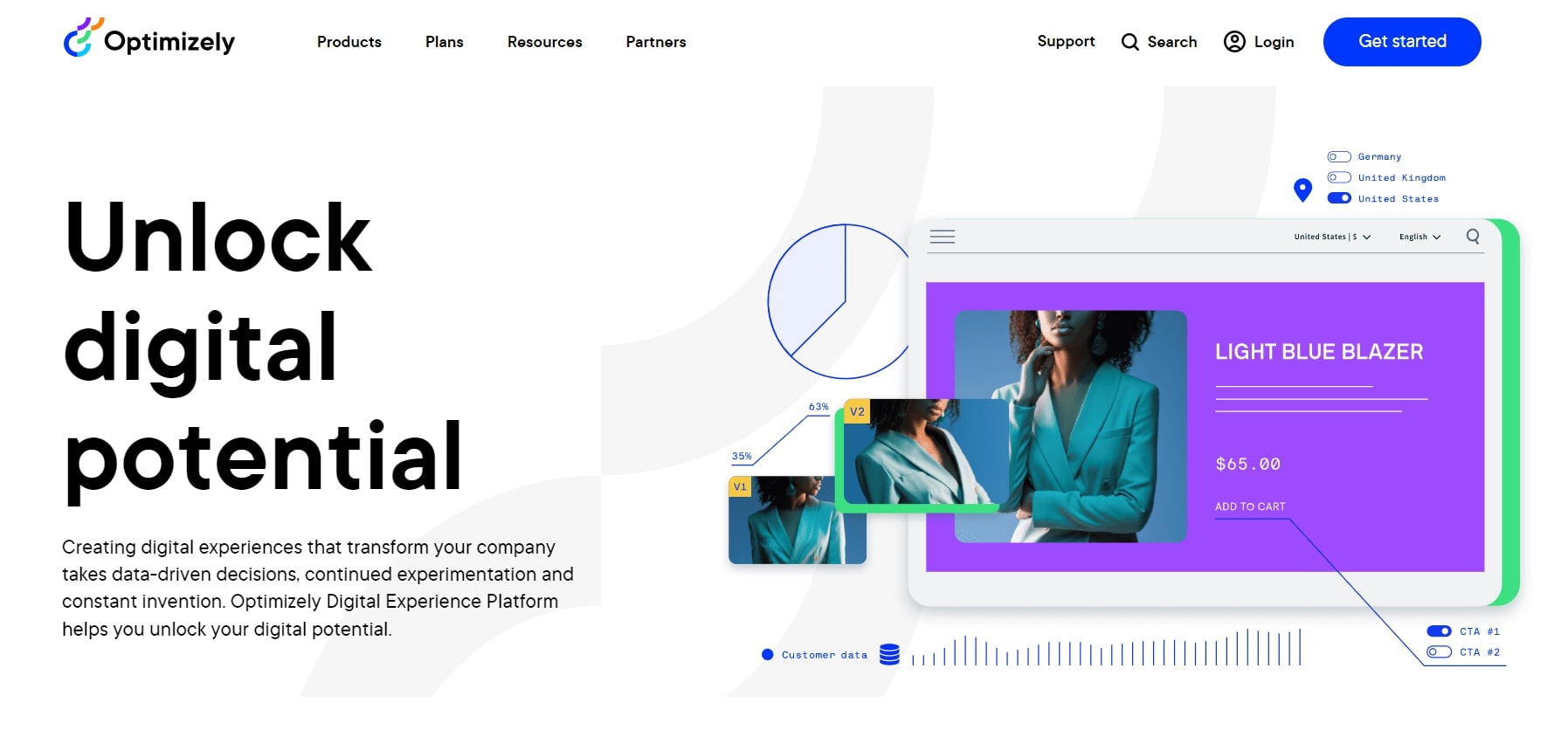 Features:
A/B testing

Content management 

Marketing planning

Commerce
Pricing: Available upon request. No free plan.
ABTasty
Another popular A/B testing platform that offers not only A/B testing but also multivariate testing, split URL testing, and predictive testing. ABTasty is one of the most used testing tools among major brands, they are definitely worth trying if you need a good content test.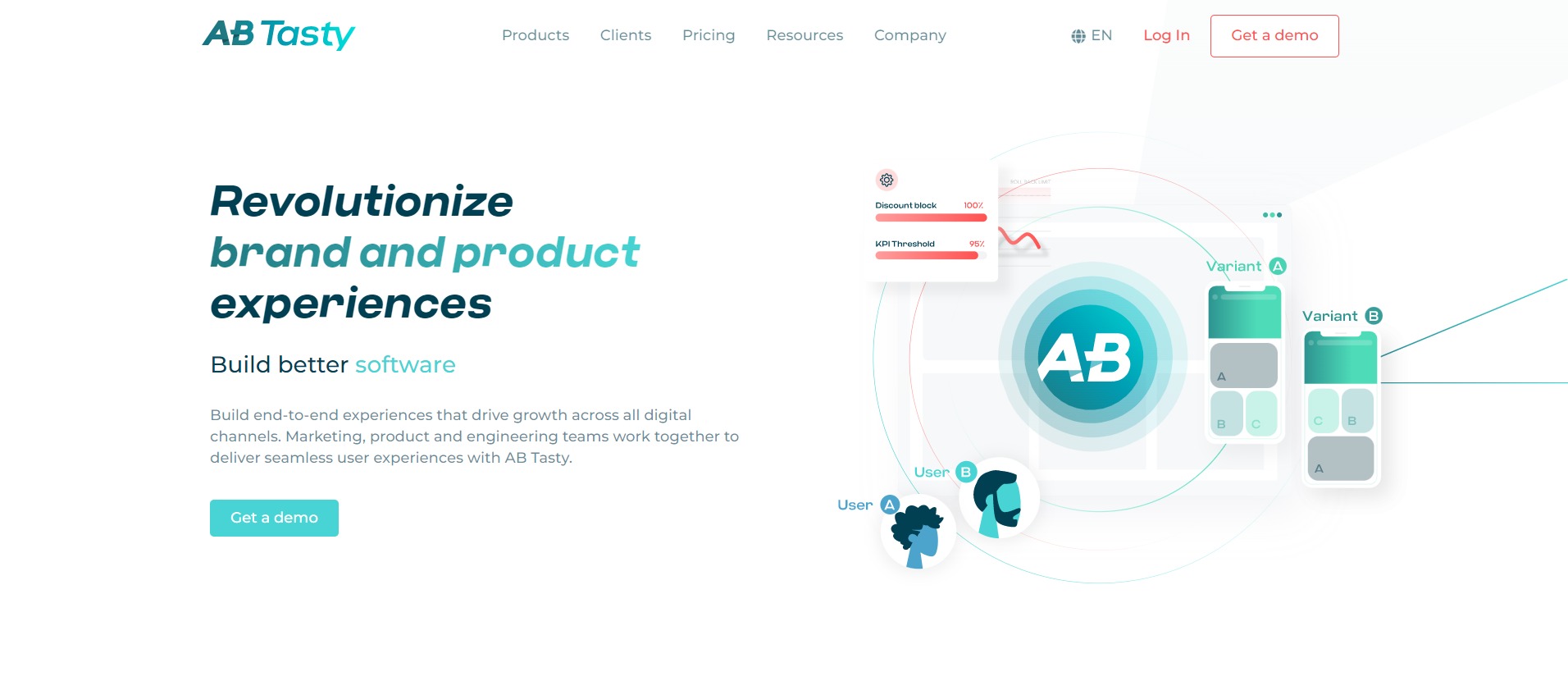 Features: 
A/B testing

Multivariate testing

URL testing

Predictive testing
Pricing: Available upon request.
UserTesting
UserTesting is a usability testing tool targeted at larger enterprises. Their feature set is also enough for conducting a quick content test with users. Additionally, they offer an option of recruiting testers from their own User Panel.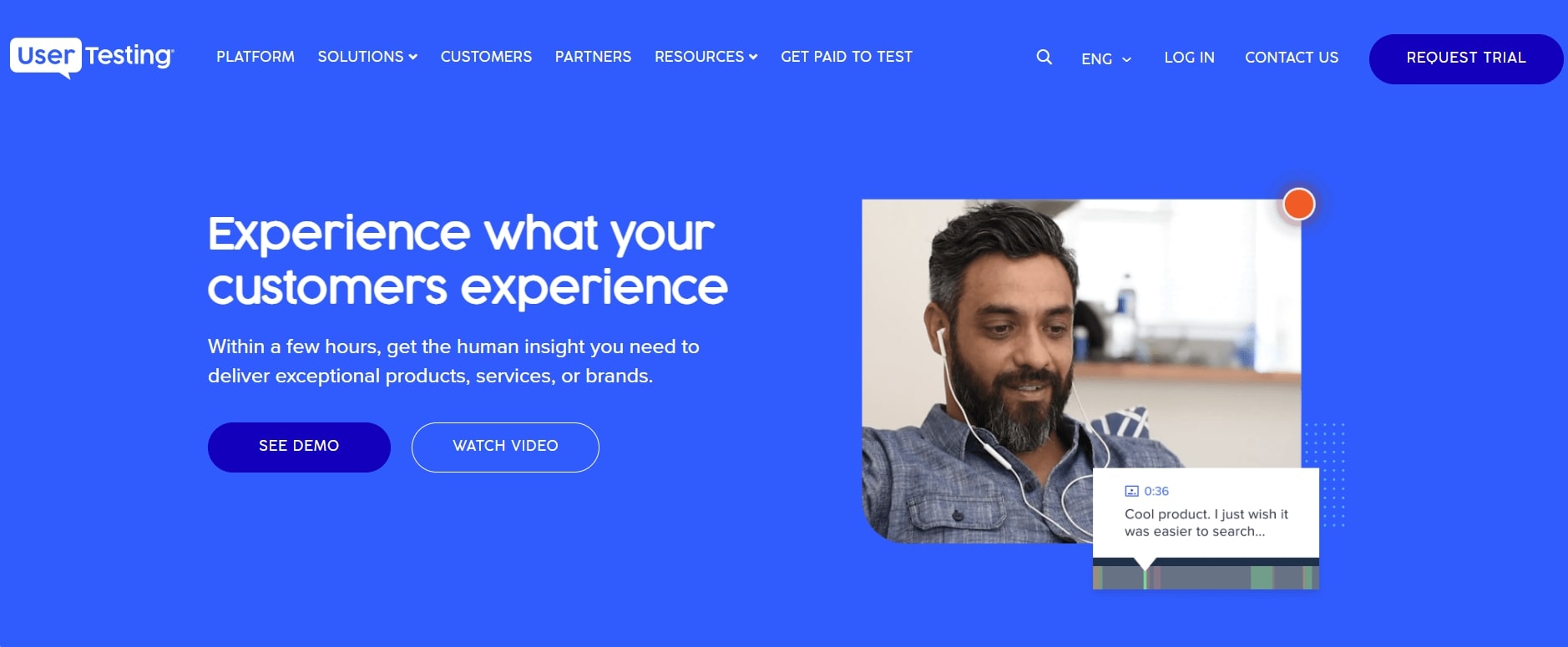 Features:
Card sorting & tree testing
Five-second testing
Usability testing

Preference testing

Mobile app testing

Surveys

Prototype testing
Pricing: UserTesting pricing is a bit high compared to other similar tools on the market and starts at $15K/year. Custom quote is available upon request.
UsabilityHub
A usability testing tool that offers most of the features you might need for a content test. A long list of tools offered include preference testing, first click testing, five-second testing and so on.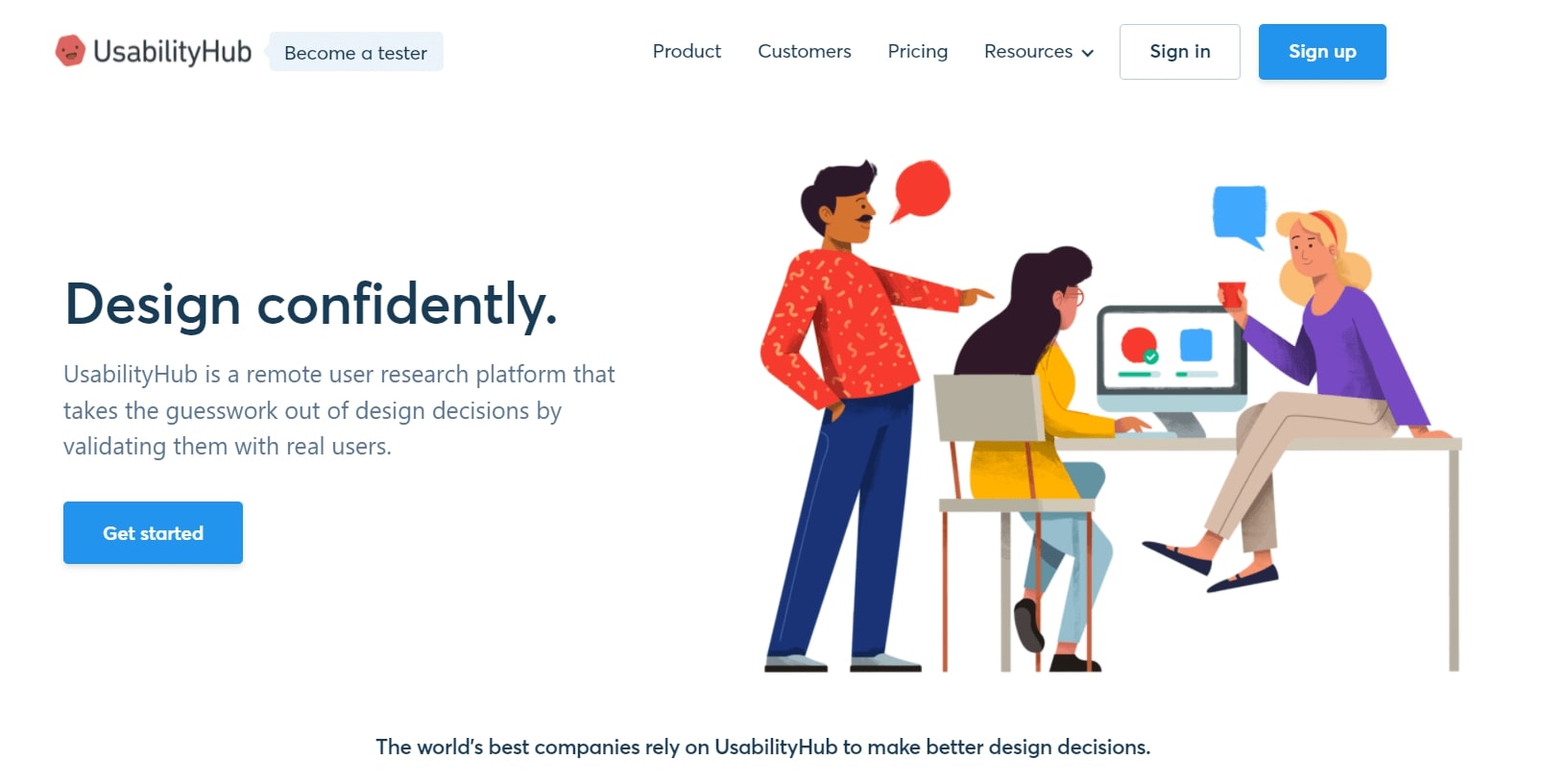 Features:
Preference testing

First click testing

Five-second testing

Surveys

Prototype testing
Pricing: Time-limited free plan available. Basic paid plan starts from $75/month, when billed annually.
If you are interested in UsabilityHub, check out our list of the best UsabilityHub alternatives which will help you to decide which content testing tool is the best for you.
Knotch
Knotch is a content testing platform that allows brands to measure and analyze the effectiveness of their digital content in real-time. By collecting user feedback and engagement data, Knotch provides insights to help brands optimize their content strategies and improve their overall customer experiences.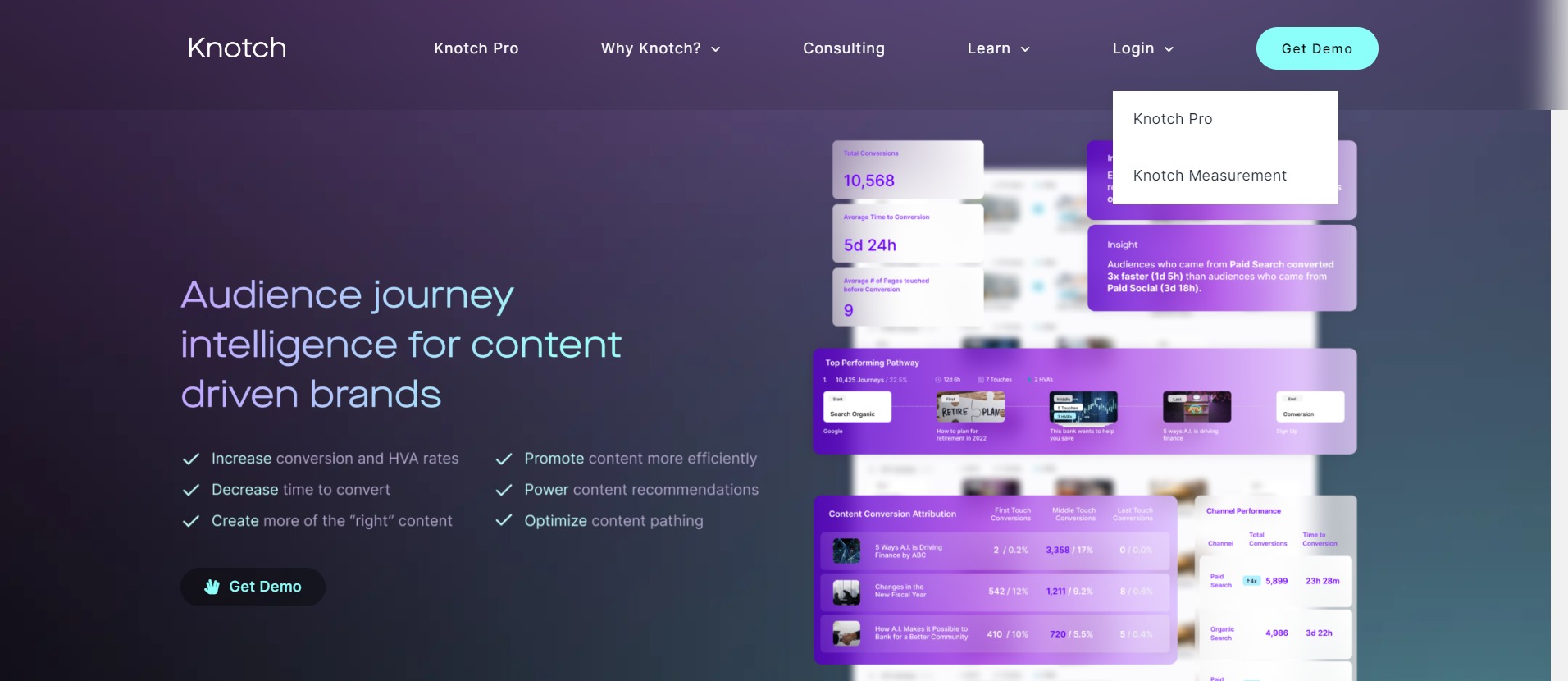 Features:
Content testing
Custom surveys
Content tracking
Competitor analysis
Content recommendations
Pricing: Available upon request.
Yoast  
Not really for content testing with users, but still worth checking out. A handy plugin for WordPress websites that checks your content's SEO score, readability and gives ideas for improvement.
Pricing: Free version available. Paid solution is €99/year.
Google Documents
An obvious one, but we could not help but mention it. You can run content testing using the highlighter method or a cloze test simply in Google Documents. It's free, fast and accessible to anyone!
Pricing: Free.
Hubspot Website Grader
Similarly to Yoast, not really for testing, but still useful for optimizing content. This tool from Hubspot rates your website on a scale of 0-100 based on readability, navigation, SEO, loading speed, UX and other factors. It will point out what needs to be improved so that you know what to focus on in your further research.
Pricing: Free.