Starting a career in UX research can be enjoyable and even financially rewarding, whether you're joining the industry for the first time or making the switch from a similar field. Still, navigating the vast landscape of the UX bootcamp industry can be a challenging task, especially if you're not familiar with the options and aren't sure which path is best for you.
Factors such as your desired career trajectory, budget, and the ability to dedicate time to your studies alongside other commitments all play an important role in determining the ideal option for you.
In this guide, we want to clarify this process and provide you with the knowledge to help you make an informed decision.
How to become a UX Researcher?
Like many UI/UX fields, UX research is a young profession. As a result, there isn't a one defined route that leads to this job. Some UX researchers are self-taught, while others come from different types of work environments. It takes a mix of education, experience, and ongoing learning to become a UX researcher.
Although there are many ways to enter this industry, online UX research bootcamps can be a rather practical and efficient approach towards starting your career.
What is a UX Research Bootcamp?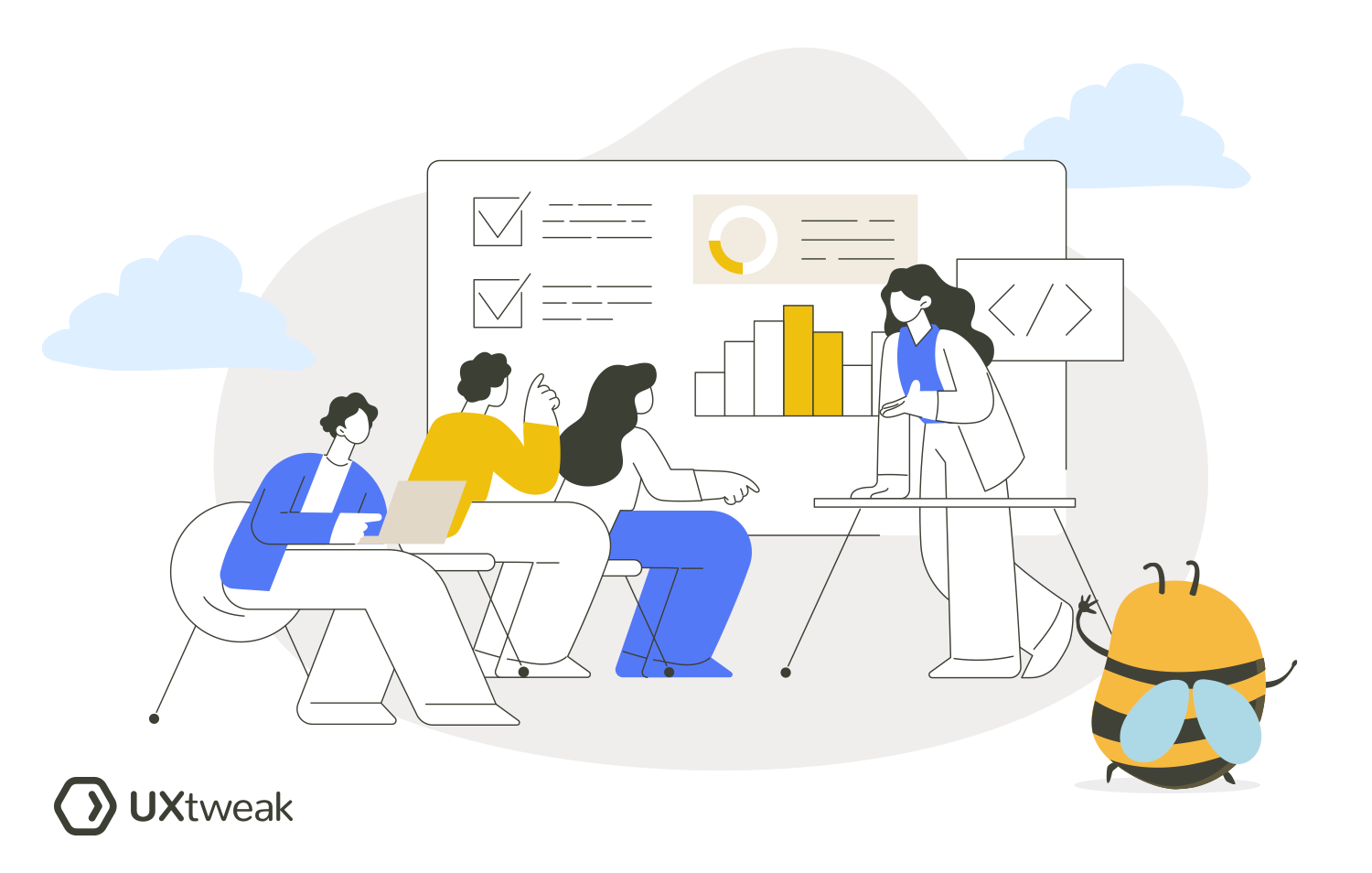 A UX Research Bootcamp is a detailed and intense training course created to provide individuals with the skills and knowledge needed to pursue a career in UX Research.
These bootcamps are typically designed to be fast-paced and immersive, ensuring a comprehensive and thorough exploration of skill-building in the UX industry through hands-on instruction. Students engage in practical learning experiences that mirror real-world scenarios, enabling them to transition smoothly into a new career with practical knowledge and readiness to excel.
How to choose a UX Research Bootcamp?
When selecting the right UX bootcamp for you, it's crucial to consider certain aspects of yourself to ensure an optimal learning experience and a successful career transition.
Here are key factors to figure out in advance:
Learning preferences:

Consider your ideal learning environment and style. Do you prefer theoretical education or hands-on, practical training? Do you study best in a controlled classroom environment or do you like self-paced online learning better? Understanding your learning preferences will help you choose a bootcamp that aligns with your preferred approach.

Reviews and Reputation:

Look into the bootcamp's credibility and read reviews from former participants. Look for comments on the level of the training, mentoring, and career guidance. Consider participating in online forums or contacting graduates for first-hand knowledge.

Career support:

Analyze the bootcamp's options for career support. Look for guidance in creating resumes, job search assistance, networking opportunities, and mentoring courses. After you graduate from the bootcamp, having a solid career support network can improve your chances of landing a job.

Cost and Value:

Think about the bootcamp's price and compare it to the benefits it gives. Search for a course that strikes a balance between cost and the quality of content and teaching offered.



Spend some time exploring and contrasting various bootcamps while taking into account your unique demands, objectives, and financial situation. This will assist you in selecting the best UX research bootcamp that suits your goals and offers the training and assistance required for an enjoyable profession in UX research.
5 Best UX Research Bootcamps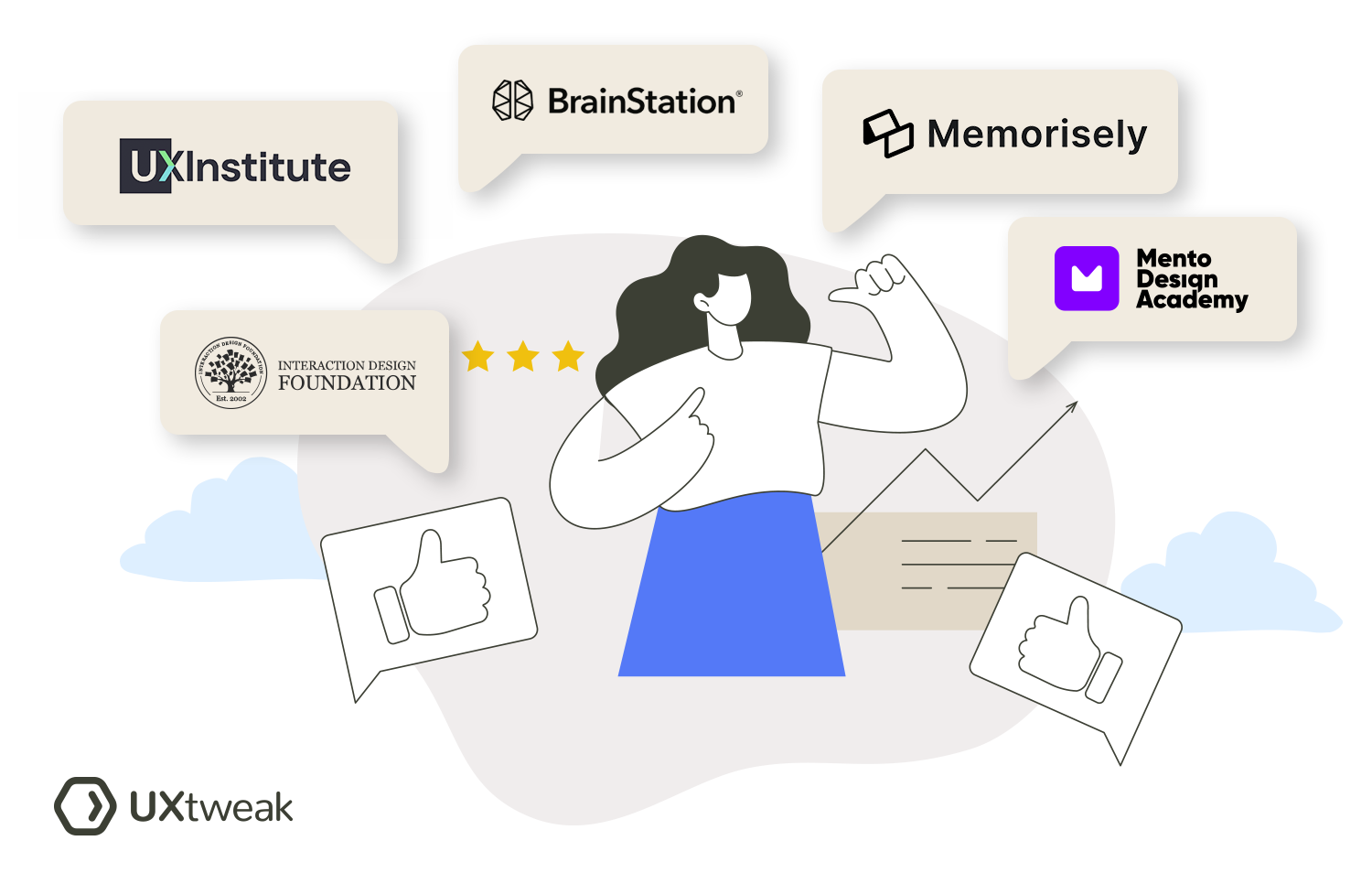 UXInstitute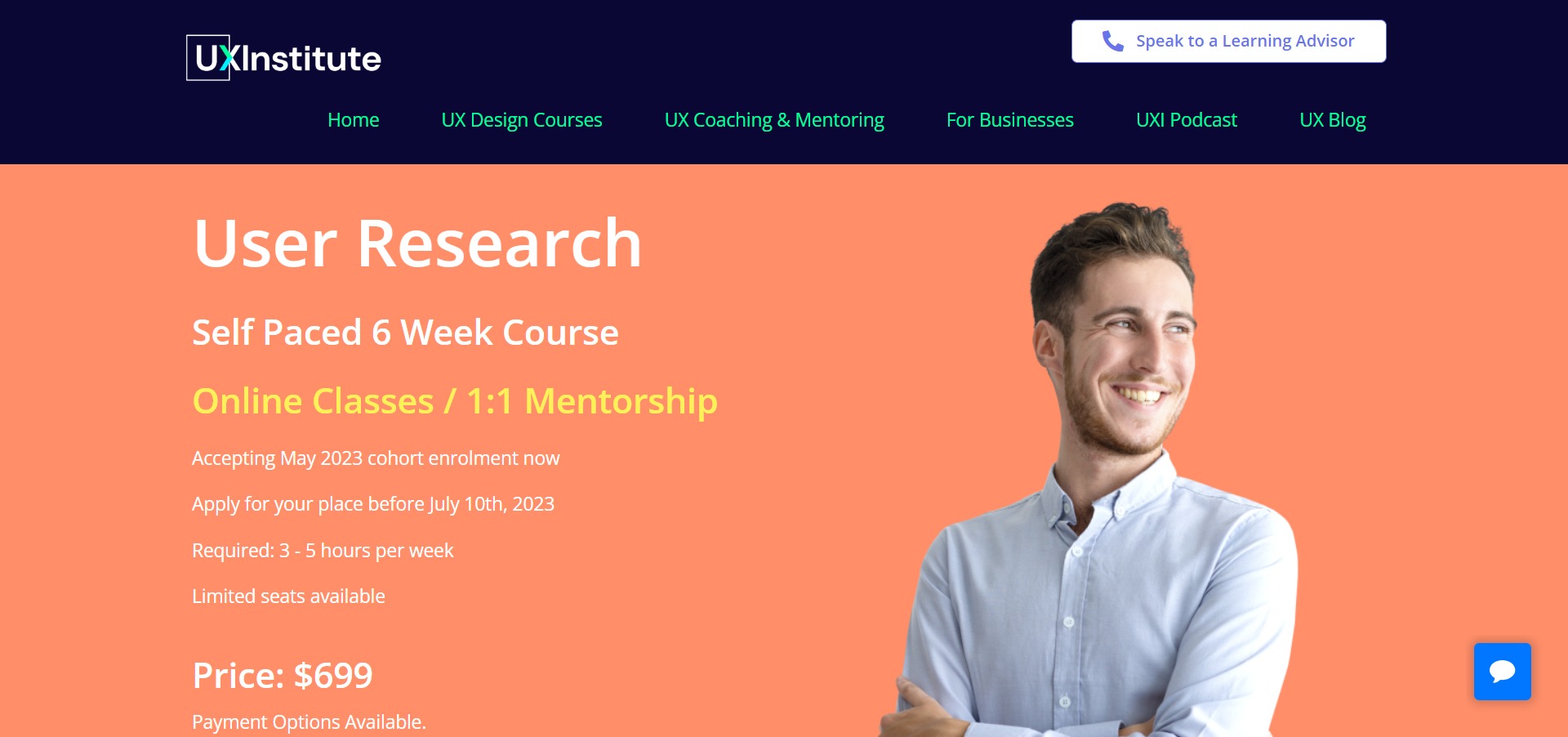 Duration: 6 weeks
Where can I attend?: Online
Price: $699
The UXInstitute Professional User Research Bootcamp offers valuable insights on conducting product research and its application to your goods and services. This course is based on industry methodologies that support corporations and startups in validating and enhancing new experiences for their products and services, incorporating industry best practices. 
By participating in this program, you will gain knowledge of effective research techniques and approaches that can benefit your team, company, and personal growth. The program emphasizes the importance of collaboration and co-creation with users, fostering the development and success of your product.

Upon successfully completing the course, students will be awarded with UXI accreditation.
Memorisely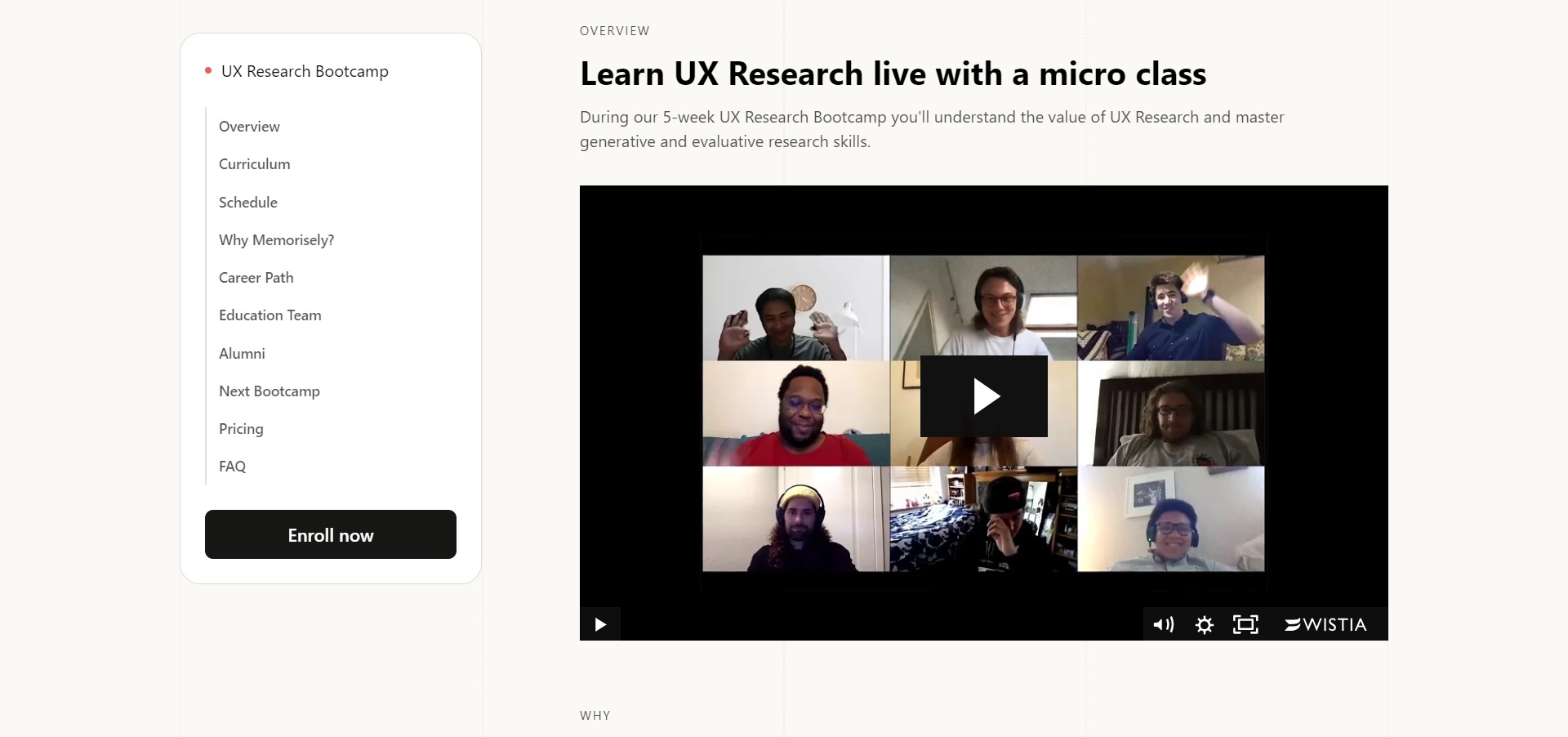 Duration: 5 weeks
Where can I attend?: Online
Price: $975
The Memorisely UX Research Bootcamp is a comprehensive course of study created to provide participants with the information they need to succeed in the UX research industry. The bootcamp's curriculum is well-structured and includes lessons on important subjects including research interviews, usability testing, survey and benchmarking, research report.

Over the course of the bootcamp, you will receive direct and relevant feedback from your team of instructors. You will also have the opportunity to ask questions in slack and during classes. But that's not all: by joining, you'll get access to a large educational community. In addition to getting to know your classmates, you'll be able to connect with thousands of designers from all over the world and boost your networking skills.
After completing the course, you will receive a signed Memorisely certificate.
Interaction Design Federation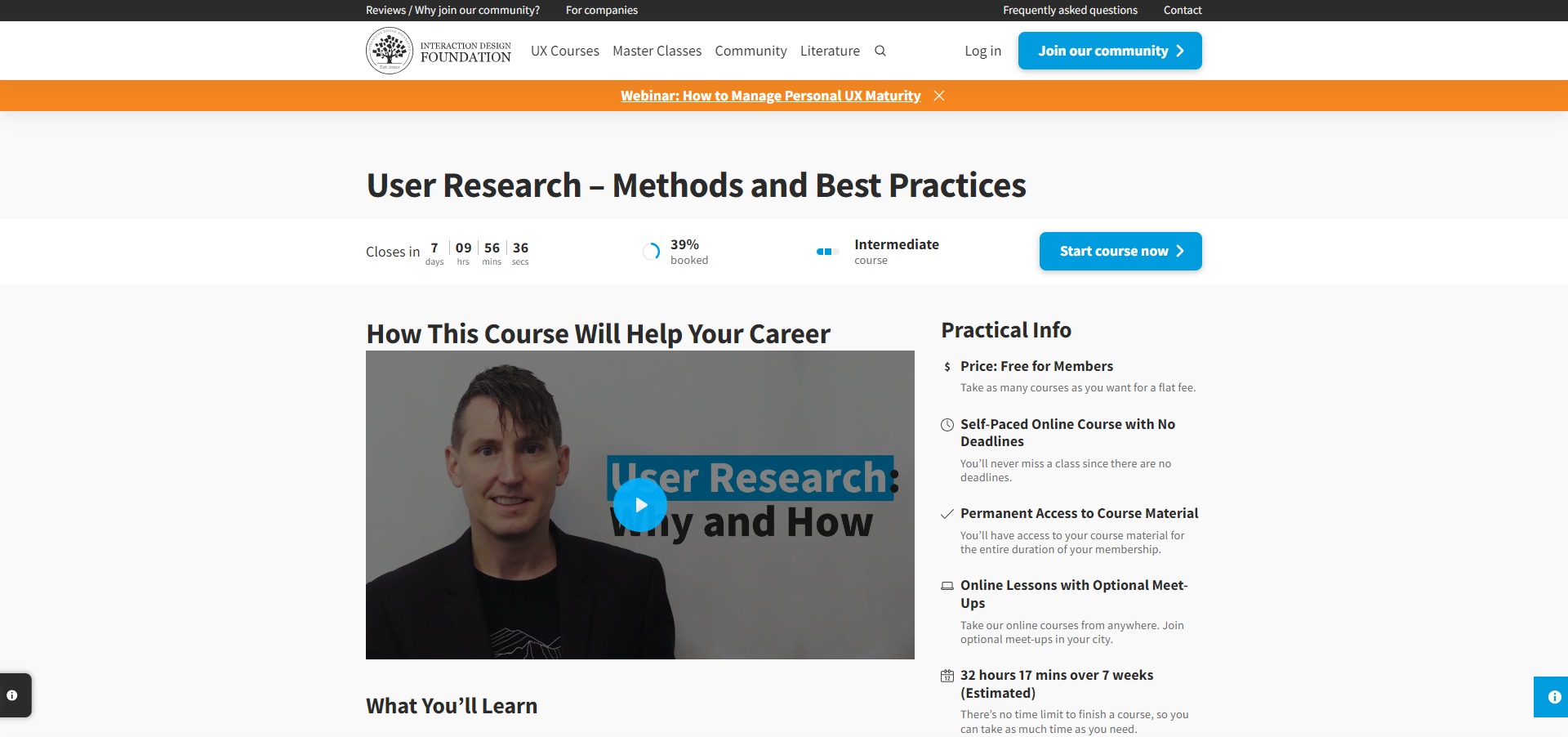 Duration: Self-paced course with no deadlines
Where can I attend?: Online
Price: Free for Members
The User Research – Methods and Best Practices this is a course that consists of 7 lessons, 1 lesson opens each week.  In this course, you will learn about qualitative user research and its significance in the design process. You'll discover how to incorporate user research effectively into your own design workflow and how to plan and conduct valid and ethically sound research projects. The course will teach you how to perform usability tests, user interviews, contextual inquiries, and make user observations. You will also gain insights into analyzing and applying qualitative analysis to research findings. Additionally, you'll learn how to effectively communicate your research results to clients, superiors, and stakeholders

By the end of the course, not only will you receive a Course Certificate, but you will also have three compelling case studies to enrich your portfolio. Having engaging case studies in your portfolio is invaluable if you are pursuing a career in UX design or user research.

Mento Design Academy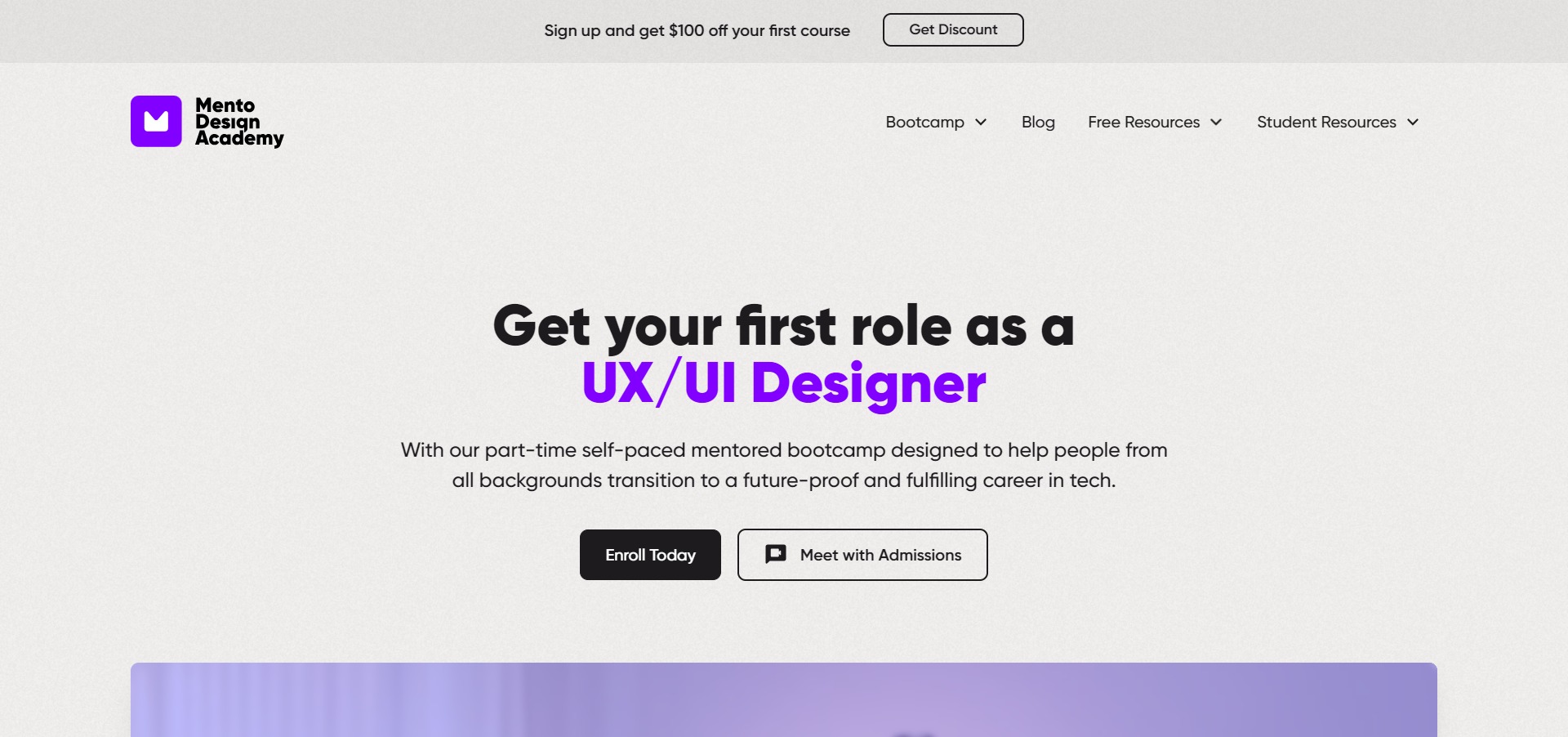 Duration: 6 month
Where can I attend?: Online
Price: $949/month
During this Mento design academy bootcamp, you will learn a wide range of information. From UX research and Interaction Design to portfolio building. You will have access to all the materials received during this course permanently. Also, after completing the course, they provide job search assistance for six months.
You'll get a certificate that's been signed after you finish the course. They also provide a written mentor recommendation for exceptional students so you can use it on your resume.
BrainStation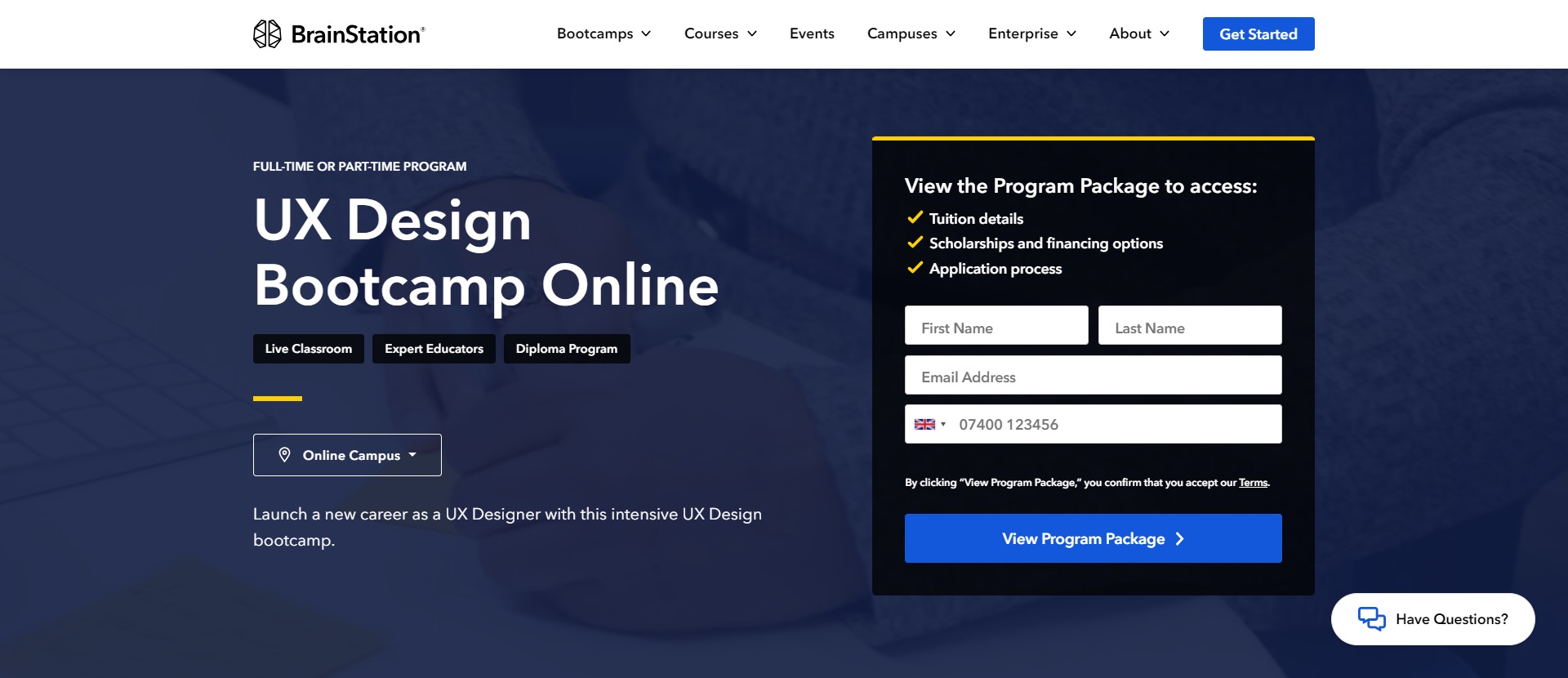 Duration: Full-time/part-time
Where can I attend?: Online
Price: upon request
Brainstation's UX Design Bootcamp consists of 5 separate units that include information about: UX Design Fundamentals, UX Research, Strategy & Planning, User Interface & App Design, Applied Design Thinking & Responsive Website Design, and Professional Development. 
After finishing the UX Design bootcamp, you'll receive a BrainStation UX Design Diploma, which will help you stick out on LinkedIn and on your CV while looking for a new job as an ambitious UX designer.
Unlock your potential
In conclusion, enrolling in a UX Research Bootcamp may be a turning point for anybody hoping to make a name for themselves in the user research industry. It provides you with the fundamental know-how, useful skills, and priceless professional network needed to jumpstart your career.
If you're ready to take the next step and dive into the world of UX research, look no further than UXtweak.
To immerse yourself in the fascinating world of UX and become a professional, register for your account and explore our research tools.